Posted by Brusso Hardware LLC on May 29th 2019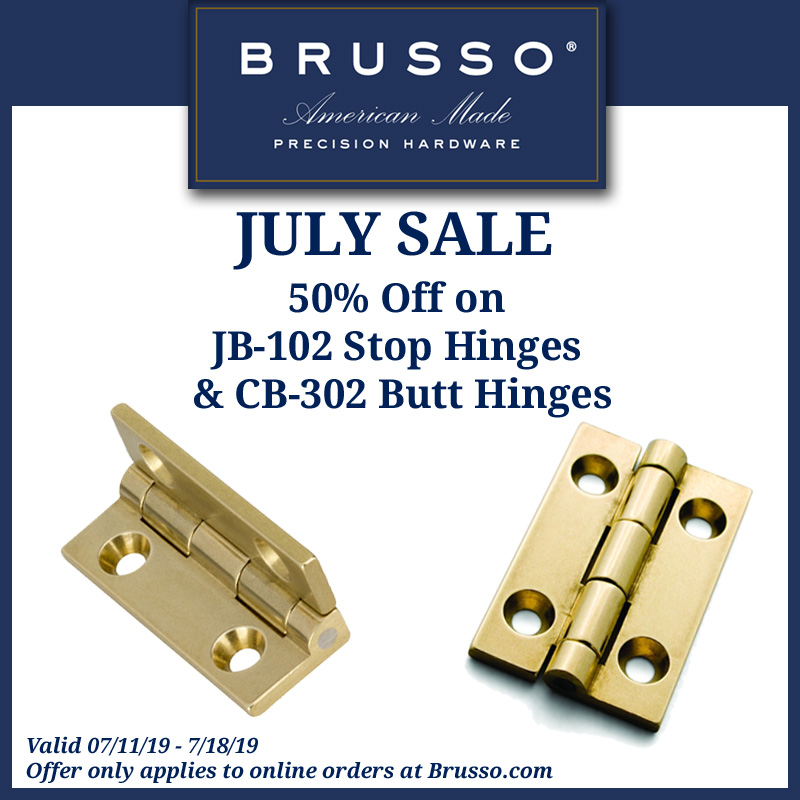 Brusso's butt hinges are great for jewelry boxes, small cabinets, ring boxes, and more. Brusso's stop hinges are one of our most popular products. Precision machined to open to 95 degrees these hinges make box project much simpler by eliminating the need for chain stays or other lid supports. Starting July 11th through the 18th of 2019, JB-102 stop hinge and CB-302 butt hinge will be 50% off.
Details:
- Sale will last from 12:00 AM EST on 07/11/19 until 11:59 PM EST on 07/18/19.
- No limit on purchase quantity.
- Sale applies only to online orders at Brusso.com.
- Promotion does not apply to phone orders, distributor sales, or items already marked down.
- Depending on inventory and availability, orders may take up to 4 weeks to be fulfilled.