Posted by Brusso Products LLC on Apr 1st 2020
We wanted to share this 20% off coupon code with our loyal readers to say 'Thanks' for using Brusso Hardware.
Use the code SAVE20 during checkout to get 20% off your next purchase. Limit one use per customer. Expires April 14, 2020.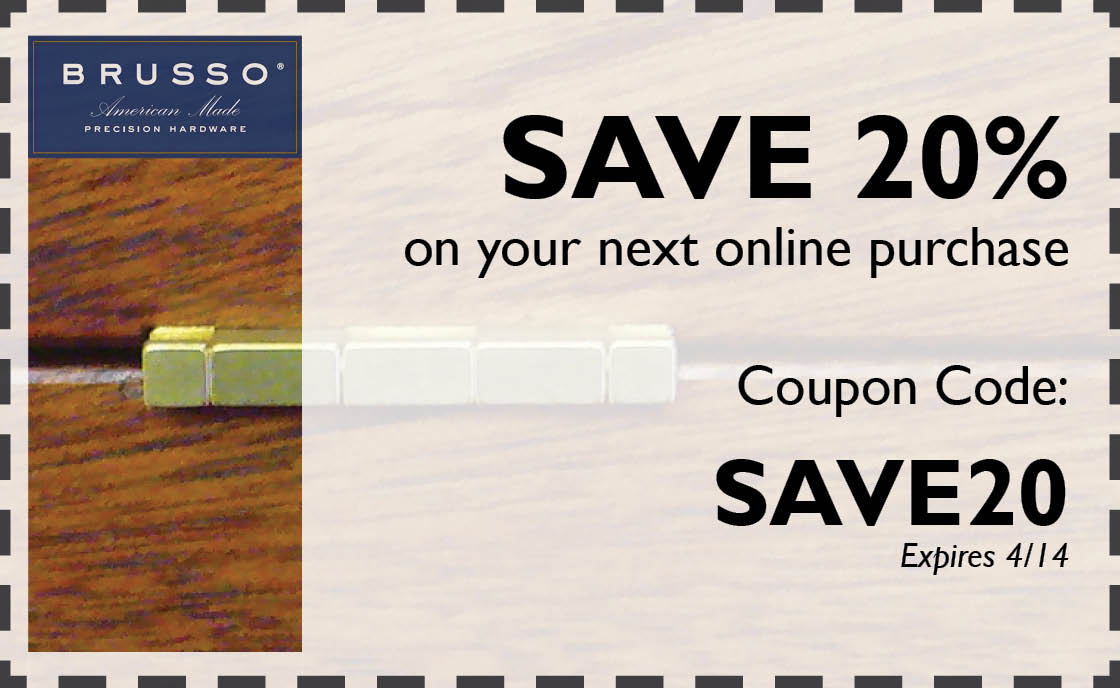 Update 4/6/20:
- Promotion does not apply to distributor sales, and custom items.
- Depending on inventory and availability, orders may take up to 6 weeks to be fulfilled. The estimated time may change due to covid-19. We will update you by email if any change occurs.